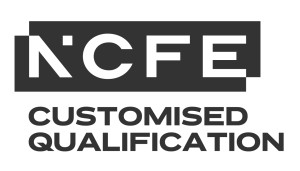 All of our courses are accredited by the national Awarding Organisation NCFE
This means that they have met rigorous standards for teaching and assessment. By taking part in an accredited course, you can be sure that you are being trained by professionals. Your assessments are marked by qualified assessors, and these assessors are regulated by a series of checks and measures, like internal and external verification and quality assurance.
You will focus on both theoretical and practical elements of phlebotomy, using state-of-the-art, specialist equipment, and in line with the CH132 National Occupational Standard for Obtaining Venous Blood Samples, which have been written for the NHS by Skills for Health. These elements are broken down into individually assessed and accredited units.
An accredited course ensures that what is learnt is of real value, it is not just a tick in the box. By the end of the course, you will not only know how to perform the venepuncture procedure safely and competently, but will also be able to fully understand the role of the phlebotomist. You will gain confidence in your own abilities, knowing that you have passed a course on merit, through proper assessment, not simply because you turned up.
Employers recognise this accredited award as a sign of a skilled, knowledgeable, confident and competent phlebotomist.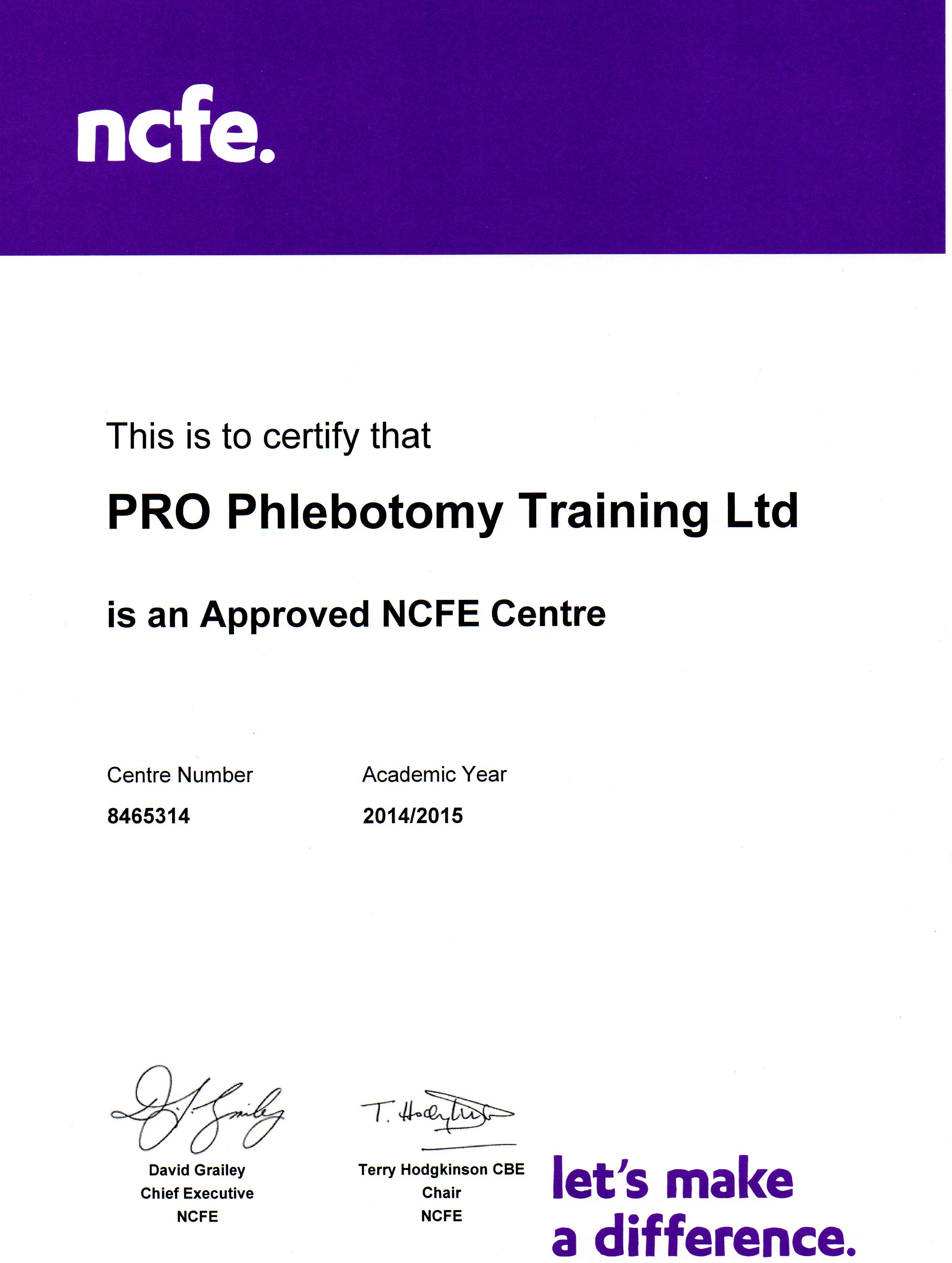 We order certificates once a month from our accredited provider and as soon as these are received they are sent straight out to our learners. We can also issue attendance certificates if required for employers or interviews to show prior to your offical certificate arriving.
Remember: No genuinely accredited awards can be awarded instantly, it must always undergo a quality assurance process. We are able to issue certificates quickly and without having to wait for a Quality Verifier visit.
Recognition Of Prior Learning (RPL)
Because the course is accredited, it can be used as evidence of prior learning if you choose to study towards a Care or Health based qualification (for example, a Health Care Assistant studying towards an NVQ in Care).
This means that you will never have to redo these elements as part of another course.
There are several different types of phlebotomy courses available throughout the UK, but only the nationally accredited courses can be recognised by the NHS Health Education England. Unaccredited courses give no guarantee about the competency of the attendees, they may well receive a certificate simply for turning up. Because this award has been robustly assessed and verified, any future employer can be sure you have met the requirements set out in CH132 National Occupational Standard for Obtaining Venous Blood Samples.

We are also registered on the UK Register of Training Providers (UKPRN: 10053139), which ensures our courses are eligible for a variety of funding schemes, including funding from the DWP (contact us or speak to your Job Centre Advisor for more details)